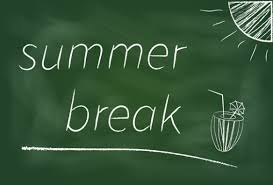 I can relate well to working at home with kids and for moms that have had their kids in school all year, summer can bring new challenges.  For moms just getting accustomed to having the kids home all day, it may be very hard to figure out how this is going to work.  It can work but there is an adjustment period and some strategies to help you both have a fun, productive and memorable summer.
Top Tips for Working From Home With Young Kids Home For Summer Vacation:
1. Plan, plan, plan. Create a schedule for the day– I sometimes hate to plan because it always seems there is some monkey ready to throw a monkey wrench in.  However, you really must try to plan and have a schedule to have the best chance of keeping everyone on track this summer.  Plan out some fun for you and the kids every day.  It will really help everyone to feel connected, refreshed and will not only make you feel better as a mom but return and work more productively.  When fun time is on the calendar, kids will know there is something to look forward to and are more apt to leave you alone when you do need to work.
The routine of having a plan is comforting to kids and they like to know what to expect.  So even if you have a monkey or two that does throw a wrench in the mix you should be able to handle it and get back on track. Post the schedule in a place that is accessible and easy for the kids to see. Include other items like conference calls, writing time, meeting time, play dates, activities and meals so that everyone can clearly see what the day holds.
2. Get up earlier than your kids or stay up and work later– You do this anyway, right? When my kids are home during everyone else's traditional work hours, we have a lot of together time during the day, and this means I have to plan for work when they're asleep, or I'll carve out more time over the weekend when my husband is home. Just knowing I have time mentally set aside in a few hours allows me to relax a little more and be more present during the times I've scheduled to be focused on my children.
3. Be Honest With Your Clients– If you are in a business that is family friendly, and you have chosen to accept clients that appreciate your focus on work/life balance, then let your clients know you are juggling the kids and your business during the summer.  Tell them how blessed you are to have the option to work from home but that the summer means that there needs to be some extra creativity and scheduling to keep things in order.
Make sure clients know you will live up to your expectations for them and that you will make sure to meet deadlines so they are at ease.  The heads-up will let them understand if it takes a little longer to reach you or something along those lines.
4. Plan for interactive crafts or activities they can do independently– What did we do before Pinterest and blogs? There are so many crafts that kids can do on their own, and I find setting kids up with a fun activity keeps them happy and lets you get work done.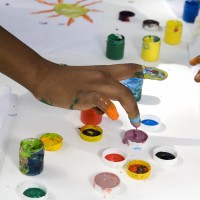 5. Make Meal Time A Priority–  Set aside ample time for breakfast, lunch, and dinner. Turn off  and unplug from all distractions. Make eye contact with your kids and have conversation. Remember you are making great memories here and spending quality time.
6. Take breaks when the whining starts– There will be times when, despite your best intentions and planning, your kids will not be able to NOT bug you. When you can, stop what you are doing, get up, and spend a few focused minutes with your kids. Give them the attention they need to let them know you are there for them, and ease them into resuming their independent activity. Sometimes the whining is a good indication that they've had enough independent activity time, too, so listen to their cues and if you have to, move around the schedule and have some quality time now versus later.
7. Save Busy Work– Entrepreneurs have many busy work tasks that can be set aside and completed after hours. Filing, paying bills, pulling reports, organizing digital documents, preparing for meetings, updating web content and scheduling social media posts are all tasks that sometimes can be put off and tackled outside of the times when your children are home & awake.
8. Save screen time or quiet reading time for your conference call times– When you have to make calls, this is a great time to set the kids up with a movie, tablets, computer time, or other activities that you know will take a while longer, such as their quiet reading time or movie time.
9. Get out of the house– If you are able to work from your computer or can make calls away from home, do it!  Go pack up and take the kids to the park or sit and work outside while you supervise them riding bikes or playing with frineds.and refreshed, ready to begin again.
10. Ask Your Kids For Help– Even elementary age kids can help you with some business tasks. Enlist your kids to help and they will keep busy and feel special.
11. Go with the flow– Always remember the monkeys with the wrenches, things will happen to throw you off track so be prepared.  Working from home with kids can lead to many interruptions that cause us to take longer to complete things and to have to start things over.  If your perfect plan does not work remember there are 25 other letters in the Alphabet so just roll with ti and try the next letter.
Most of all, get off the guilty mom train & stop trying to do things the way you think other people think you should.  Don't let anyone make you feel guilty for working or taking care of things while your kids do something independently and don't feel like you are a bad mom.  Independent activities are very beneficial for kids and they do not need a helicopter mom who does not let up.  In the end the independent activities and time will help them be better equipped for real life.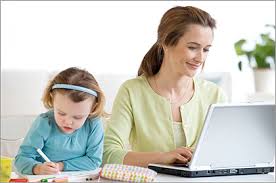 Have a great Summer!!!