Stressed, worn out, tired and frustrated, if that's how you would describe your journey to you JOB today and you're reading this post in a crowded office, inside a tiny windowless cubicle, surrounded by irritating sounds and voices just dreading the commute home, you're not alone!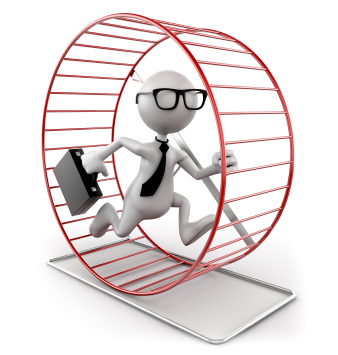 Even though advances in technology allow many to work in telecommute capacities from remote locations, there are still many in the situation described above. In fact, the majority in the workforce today are still stuck in that kind of work environment. So the next question you may be asking is why?
Why are so many still wasting what could be productive hours stuck commuting in rush hour traffic?  Why do they have to waste money on gas and put needless wear and tear on their vehicles, pay huge tolls or get squashed and crammed into seats on mass transit and pay fare increases at every turn?
National statistics show that remote workers are more productive, take fewer sick days and have a more pleasing and quieter work environment than those still stuck in the corporate rat race.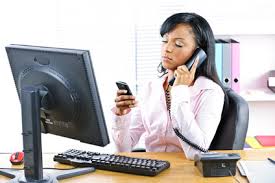 Many business owners predict that by 2022 more than 50% of their now office based employees will be working in a telecommute capacity out of their home office. Many think that 20 years from now commuting will be a thing of the past.
However, if you are still reading in that tiny, cramped cubicle, you may be wondering if the dream of working from your home office will ever be a reality for you. Why are some employers holding back from this concept?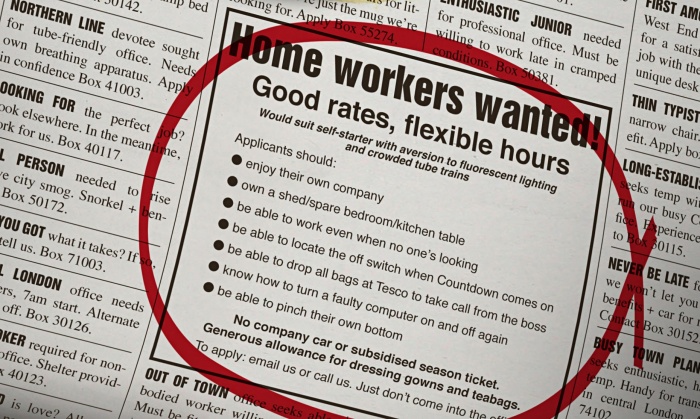 No trust, sad but true, most employers do not trust their employees. While most would never admit it, that is why they will not embrace the remote work lifestyle. Some managers like the power they feel running their little empire where they can see their worker bees right in front of them. Employees out of sight for these managers means a lack of control. In reality it is due to their incompetent management skills and lack of knowledge about how to manage a remote workforce.
This fear of not being in control is worse at smaller companies.  Even though they have a more intimate and friendly relationship with their employees they feel if they are trekking in to work so should the office staff.
The lack of trust transfers over to the employees because almost half believe their performance is based on how much time they spend in the office and not what they are ultimately delivering. They worry if they are not in the main cubicle maze filled arena they will be forgotten and lose the chance to promote in the company.  They have a need to be seen and feel working in a remote location would not show their level of commitment to their employer.
Many employees would accept a pay cut for the option of working from a home office. Nearly 1/3 of corporate employees would accept a pay cut or decrease in vacation time if they had the ability to work from home.  However, many do not want to telecommute exclusively because that makes them feel socially isolated. They crave contact with co workers and sometimes feel that family interruptions could affect their performance negatively.
Working remotely like anything else is not a perfect fit for everyone.  Not all jobs can be done from home either. Correction officers, doctors, nurses, janitorial staff, landscapers, cab drivers, bus drivers, train engineers, plumbers, electricians and domestic help, etc will usually not have a telecommute option.
Then there is the face to face aspect that some managers feel is imperative for their business.  Sure there are virtual offices  Skype, slack and other technology to facilitate team work and one on one meetings, but sometimes there is a need for  physical interaction that's missing from the virtual world.
Depending on the kind of technology needed the cost could be a large part of why some small companies cannot embrace the telecommuting culture. However some small companies realize big savings with remote workers and can reduce their overhead costs considerably.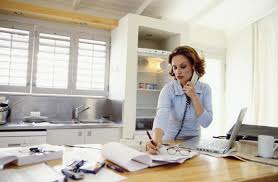 I have been working remotely for almost a decade and I love it.  I cannot imagine going back to the corporate rat race.  I utilize technology that allows me interaction and conversation with coworkers and partners, ability to meet with clients all from the comfort of my home office.
If you are looking for a remote career, contact us today for more information on how we can help you find that ideal working environment and help you achieve a better work/life balance.